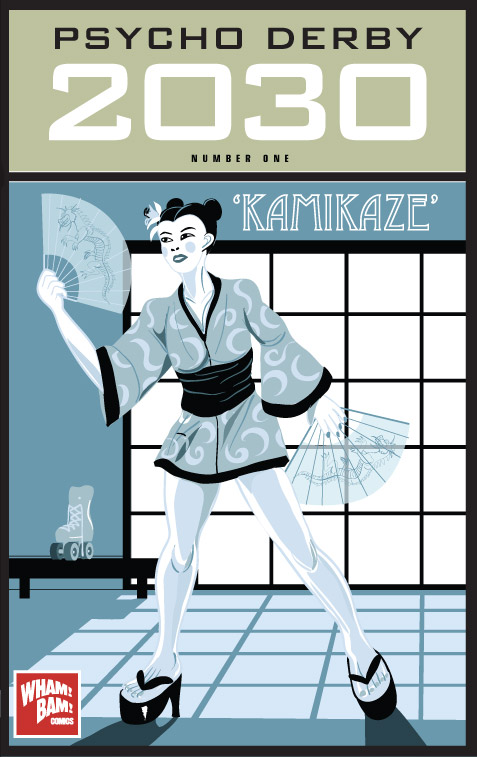 Concept cover art for issue #1, 'Kamikaze'.
Fey Sankawa moves like a samurai through her city life — headstrong, bound and determined to carve her own path. The only girl in the dockyards, she drives a forklift and wrangles cargo off the ships in San Francisco Bay. Despite her mother's protestations, she refuses to quit and return to Hokkaido, but soon catches the eye of former child actor Hamilton Scoffield, who invites her to tryout for his underdog roller derby team.
She brings the grit, but will she have what it takes to become one of The Flying Aces?
First issue coming in October 2009.