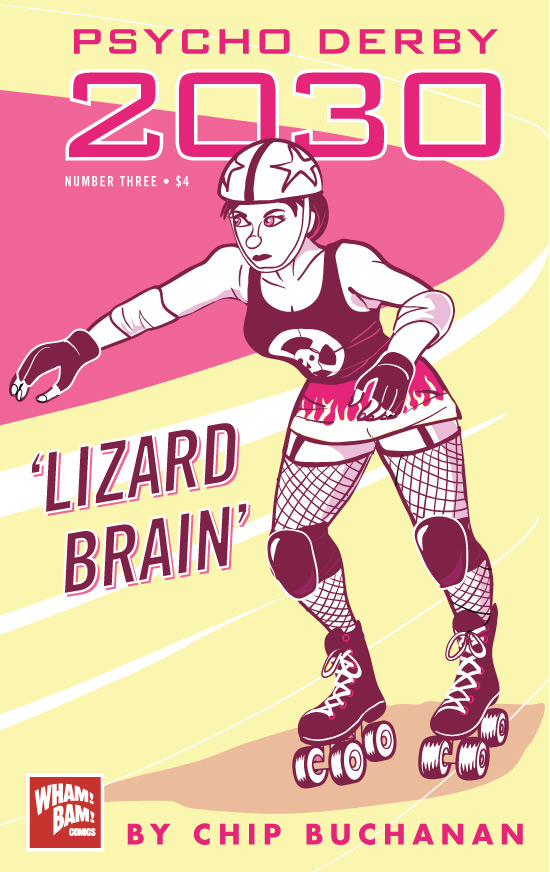 Concept cover art for issue #3: 'Lizard Brain'.
The third issue dives into the world of bad girl Carmen Elisabeta Consuelos y Martínez, best known as Lizard Brain, last year's Most Valuable Player and all-star powerhouse. In 2030, once again she prepares to jam for her team, the formidable East Side Homewreckers, as they vie for the national league trophy.
From the dusty Mexican border to the streets of New York City, Lizard delivers a bevvy of bone-crushing moves to keep her rivals at bay. Off the track, she's also passionate about her boyfriend, Viper, though his shady business deals bring unexpected dangers. Out of the underworld and into the high life, will reigning queen Lizard Brain keep her crown?
Coming in Summer 2010.