ABOUT WHAM! BAM! COMICS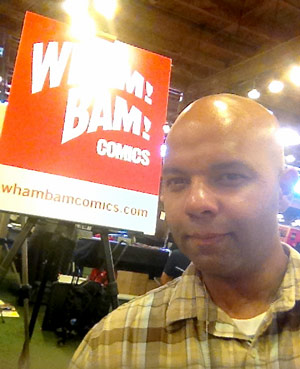 Wham! Bam! Comics produces a lush array of political comics, action serials and sketchbook art by Chip Buchanan:
* Everyone's a hero in "Homeland!" Occupy your mind with the boffo adventures of Barcourt's Mother, Comfort Creatures and Tea-Party Tom!
* Explore the world of "Psycho Derby 2030", presenting the wild women of roller derby as they struggle in a dark and not-too-distant future.
Creator Chip Buchanan was born in Xenia, Ohio and attended prep school and college in New England. He enjoys bowling, traveling by train and reminiscing about his years as a chubby child in America's heartland. He currently resides in Oakland, California with his better half, Nancy.
Visit ContentGraphics, Chip's professional portfolio.